Many may associate the construction industry with a tough and impersonal existence in a male-dominated environment, where you need to survive, even if there is something you need or are wondering.
If you do, you have not been on the sixth floor of Sonar.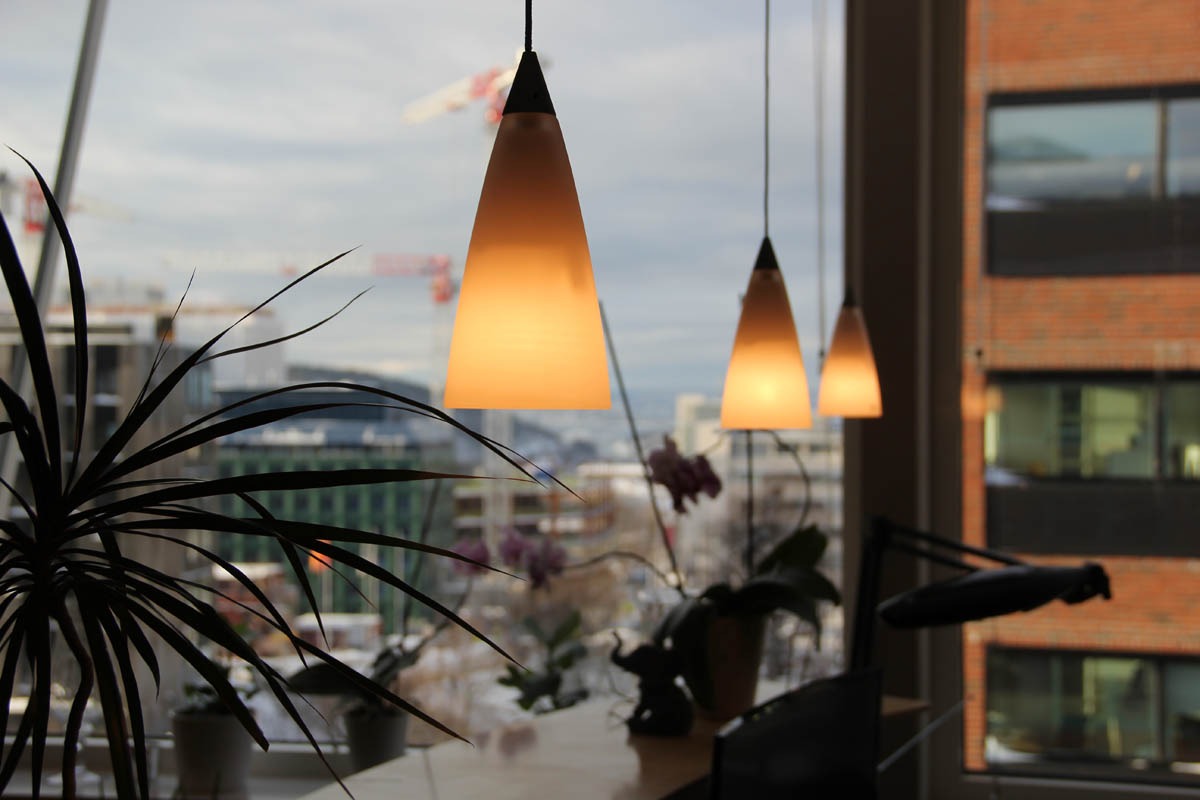 There is close snowdrift on Tuesday morning in Oslo, cars and people sliding around on the icy path outside the building where the Sonar staff is located at Helsfyr. Upstairs at the reception desk there is a nice view of one of the city's most central areas for businesses and companies. The atmosphere is cozy with fresh orchids and freshly brewed coffee. We wait until everyone has arrived at work with the ongoing chaotic snowy weather. Today we will gather what many will call the heart of Sonar, a team consisting of five women and one man.

Soon everyone is in the warmth and we can start seeing the customers in what they call the "cozy couch corner" between all the offices: Magda is a senior partner and department head for research. She has been living in Norway since 2007, worked in Sonar since 2009 and lives in Frogner.
–"What is special about Sonar is that we have set it to help each other in the system," says Magda. We see this as a valuable investment for Sonar. Many of the clients come straight from Poland and cannot speak the language, we who sit here help them with everything from contact with the authorities, filling out forms, dialogue about any sick leave, and we translate and act as an interpreter in a completely new country. We also have Language training and Courses' under supervision of the workplace.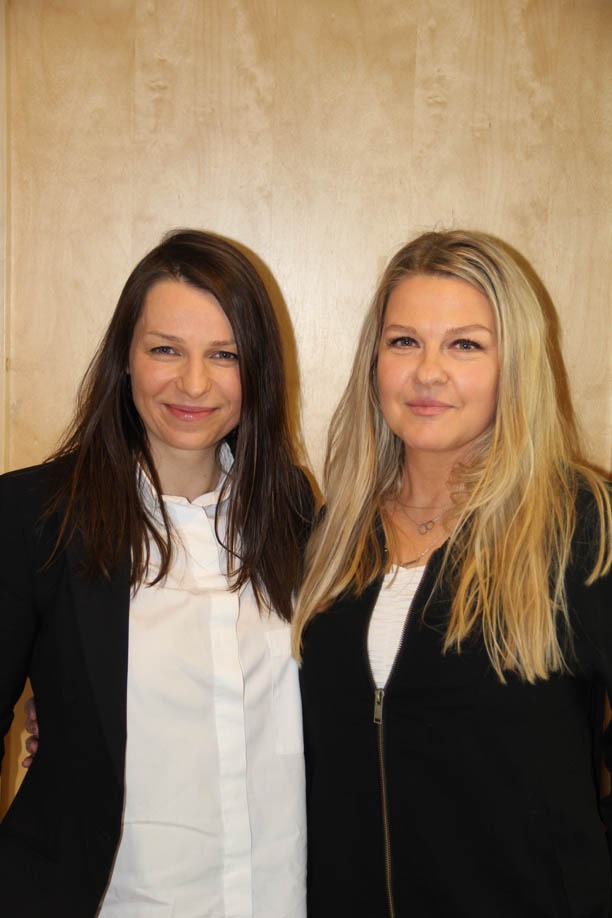 Magda, or Magdalena, is a senior partner and department manager for research. Beata welcomes you in the friendly reception desk.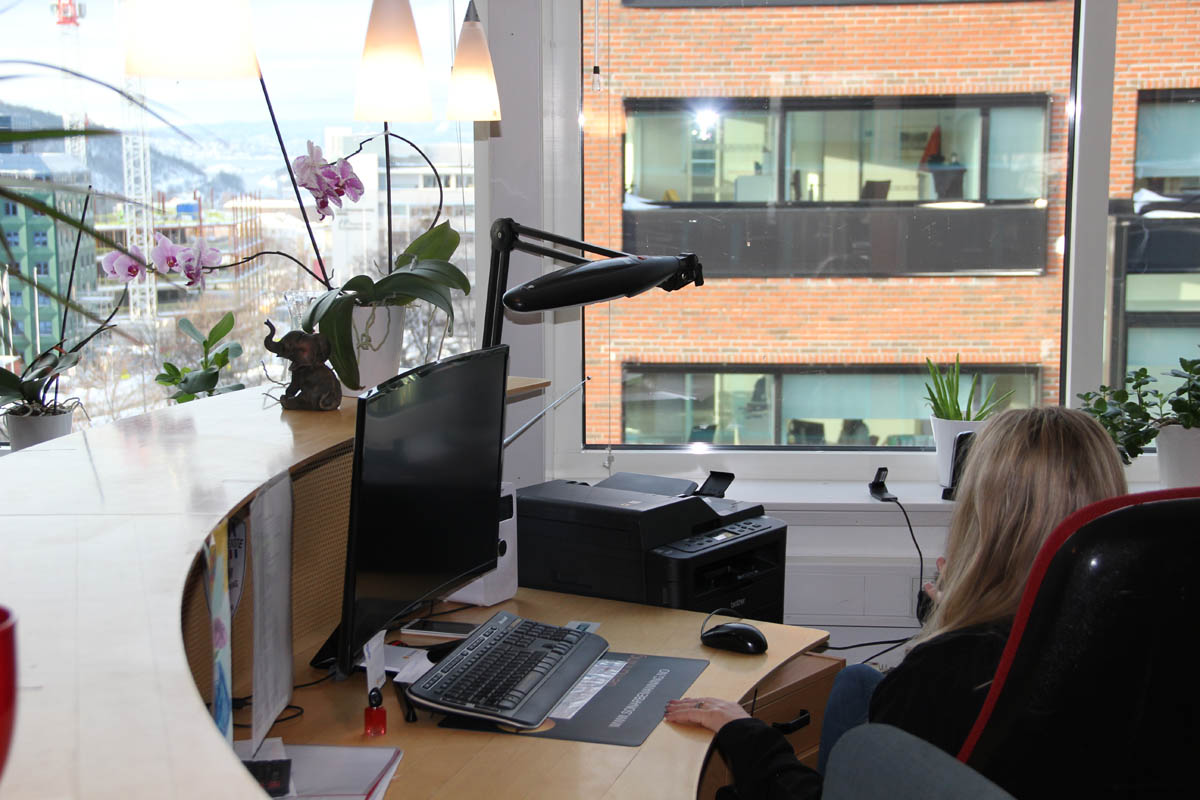 So nice that you get a prize
Beata came to Norway 3 years ago. She is at the reception desk and is the first person you meet when you visit Sonar. She constantly experiences that people who worked here before stop by, just to have a cup of coffee and talk a little. Everyone agrees that the reason is the personal, warm follow-up of the employees – which is completely conscious from Sonar's side, and is unusual with the competitors in the same industry branch. Last time I met Agnieszka, she was holding a huge trophy in her hands. She also works with the research department, which means that she among other things facilitates the male employees who are out on the construction site in case they need help with papers or contact with the public system. One thing is certainly, you have done a good job when you are handed a trophy of guys on the julebord.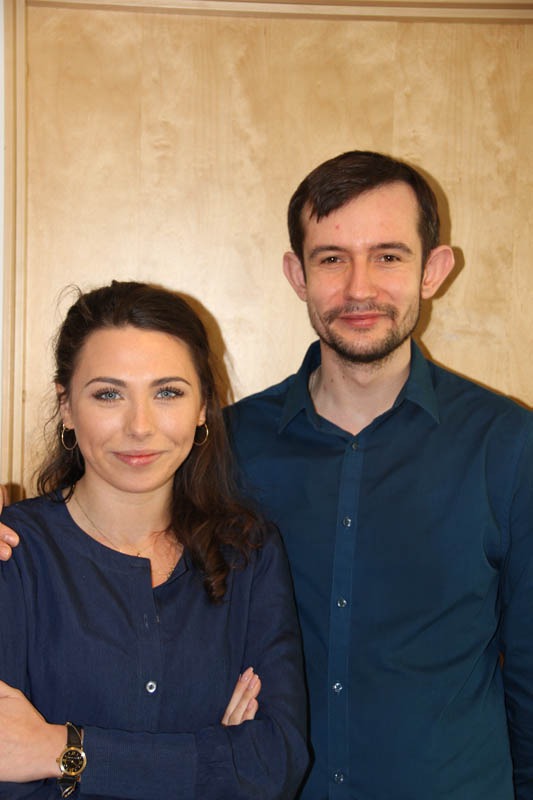 Urszula is an administrative employee and has control over what is happening in Vestfold. Marcin is organizer of administrations.
Social Sonar
– We are quite good at social things, says Magda; once a year we go abroad all together. We have been traveling in Parma, Malaga, Dubrovnik and Krakow. We of course have a summer party and Friday's game when it suits and we celebrate the birthdays.
Barbara says that there are often simple things that make a big difference: For example, that they are open at the head office after kl. 16 days, so those who work out have the opportunity to pick up clothes or talk to us.
Urszula agrees; it is nice with walks and julebord, but the most important thing is the help they get in everyday life. She is responsible for those who work in Vestfold, but sits mostly in Oslo and haves contact with the employees online and by telephone. So what drives the only man around the table, Marcin?
"I send ready-made invoices to those of the customers who wish to receive invoices with timesheets as a basis. As an administrative employee, I also help open bank accounts and other practical things, which of course are also appreciated by guys on the floor."
An industry in change
There are still most men in the construction industry and on the construction sites, most women in the office space. In Norway, women are now encouraged to take education in building and construction work, and the change is beginning to crystalize, but it takes time. – We have had a woman who was a painter, and a scaffolding engineer. However, it is clear that it is a heavy occupation, so it is understandable that there are most men. A mobile crane operator who is a woman, we have! It is awesome, are the girls saying.
We talk a little about how the times that are changing, also in Poland. The women think many people look at their homeland Poland as conservative, with women staying at home, but they say that this viewpoint is about to disappear. For younger generations, the conditions are more and more similar to what we see in Scandinavia that both parts work equally.
When the workplace is far away from home
Since most of the Sonar's workforce is from Poland, most families have their family in the home country. That means they need some flexibility from the employer, and Sonar is trying to help them to cope with this realty of everyday life in a comfortable way. Those who work here know that one of us can always take a phone for them, says Barbara who has experienced in being nicknamed «a mother in Norway". Something the girls think is nice – because that is where Sonar should be, says Magda. – We will help make everyday life safer and better.
Once Sonar, always Sonar
– Not everyone fits in here, Sonar does not have a rigid and hierarchical work environment and we treat each other as good friends. Sonar stands for some values ​​that distinguish us from others, and we have created a good reputation. Now we are attracting people similar to us, says Barbara. We understand that it can be difficult to fix everything yourself, after a long working day. In Sonar, we always find a solution.
Of course, the product Sonar delivers is good manpower and expertise. However, the humor and the care, and the help of each other have made Sonar a brand in its industry. Therefore, it is not surprising that Beata is still calling the door.
"If you have worked here, you like to stay here."